Designer Hood Firenzzi FCH-6023 + Built In Hobs Gas Stove homelux HGH-88
Save

59

%
Original price
RM2,204.80 MYR
Current price
RM899.00 MYR
 Details: 
Designer Hood Firenzzi FCH-6023
Features :
Grade 403 Stainless steel & glass finishing
Suction power: 1310m³/hr
Aluminum grease filter
Charcoal filter
Adjustable 3 speed
Push button control
Dual LED light bulb
PRODUCT DESCRIPTION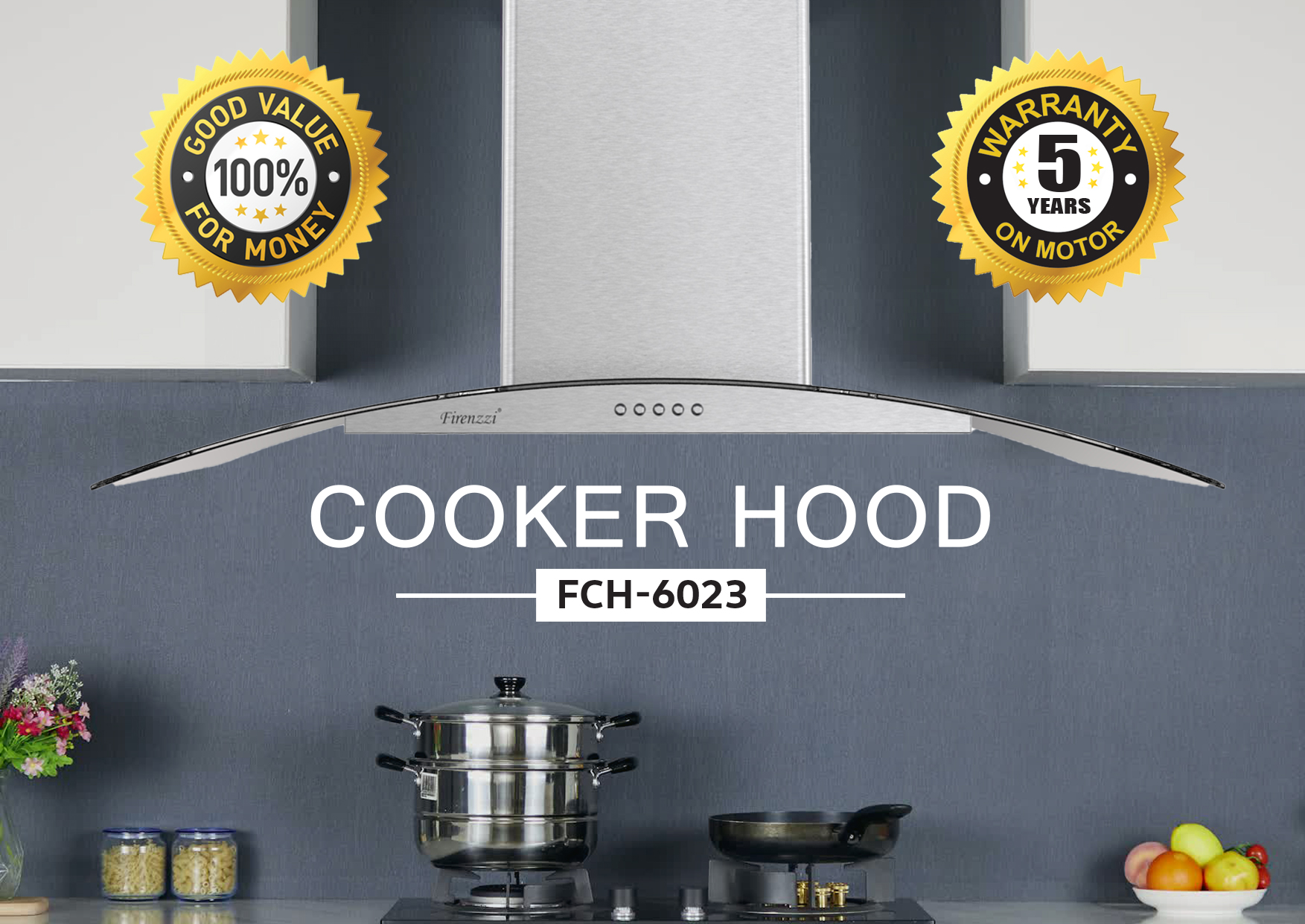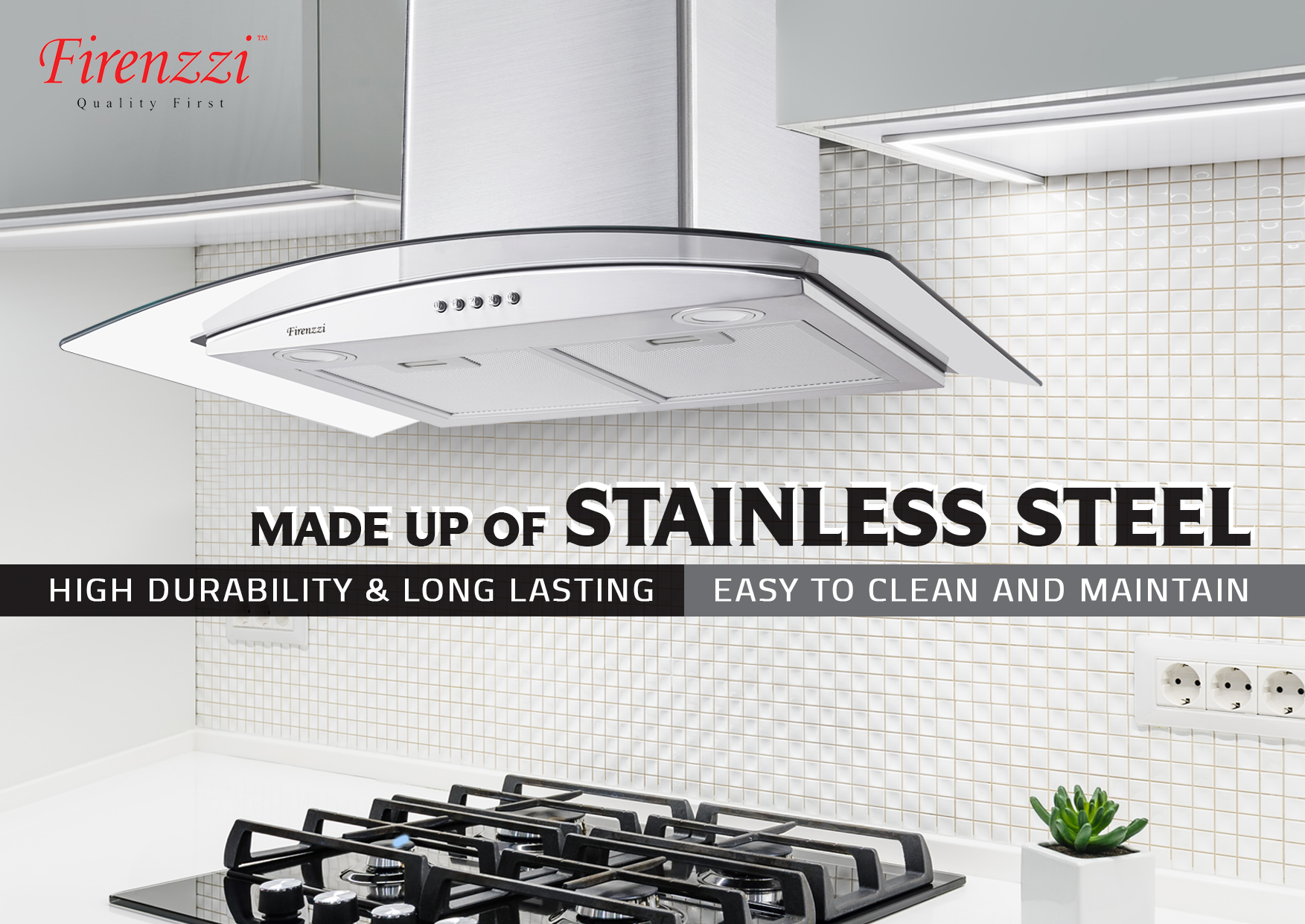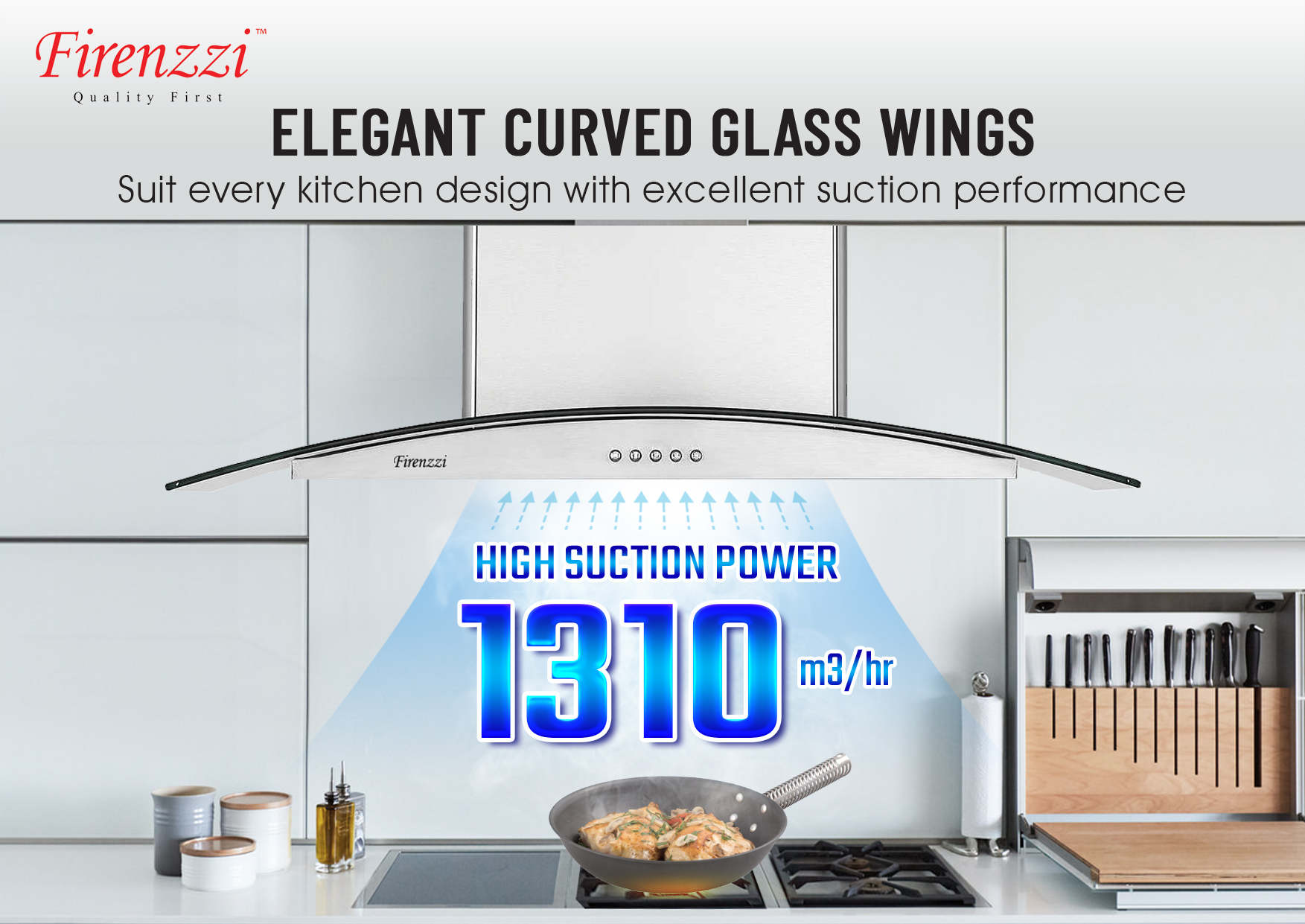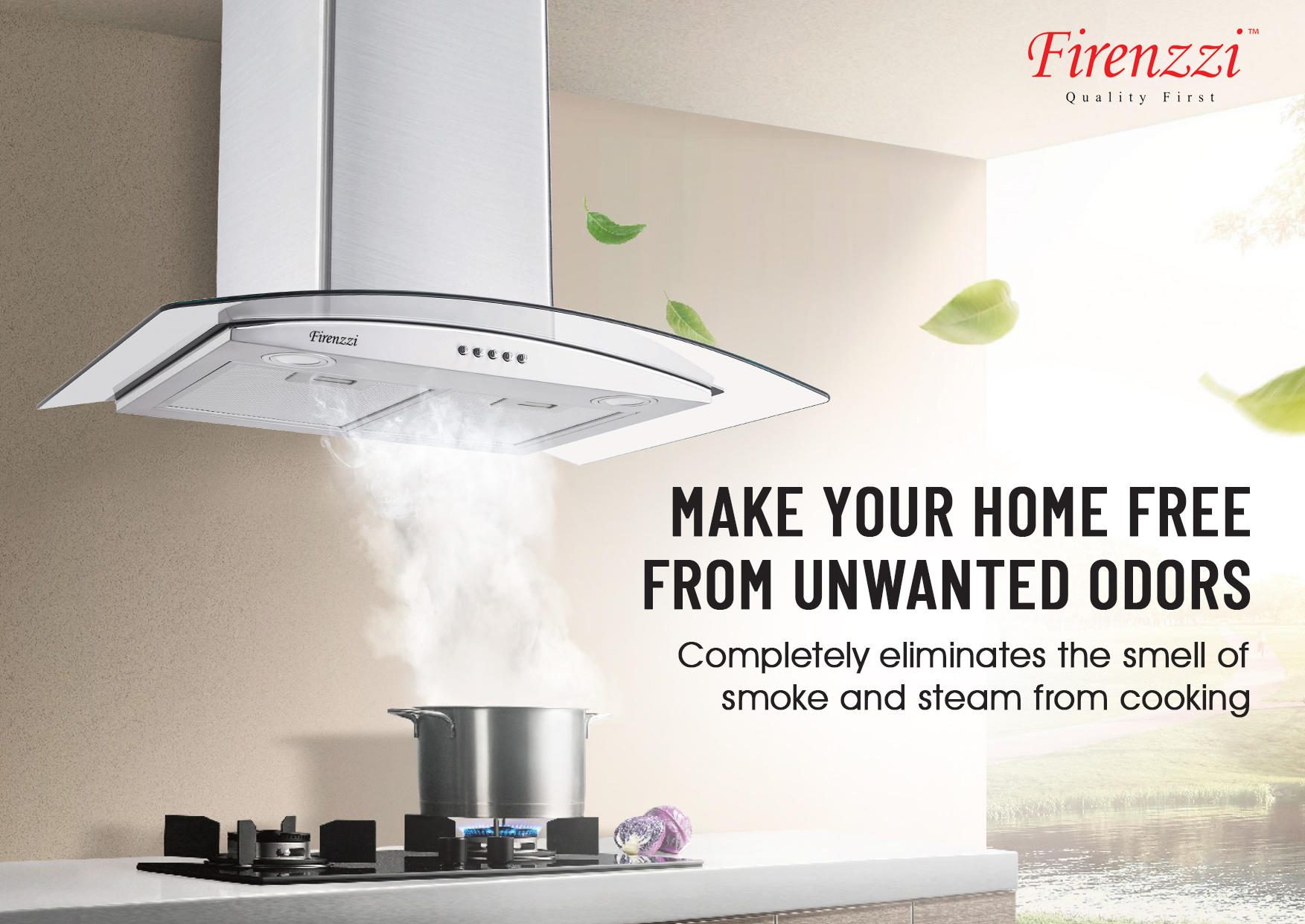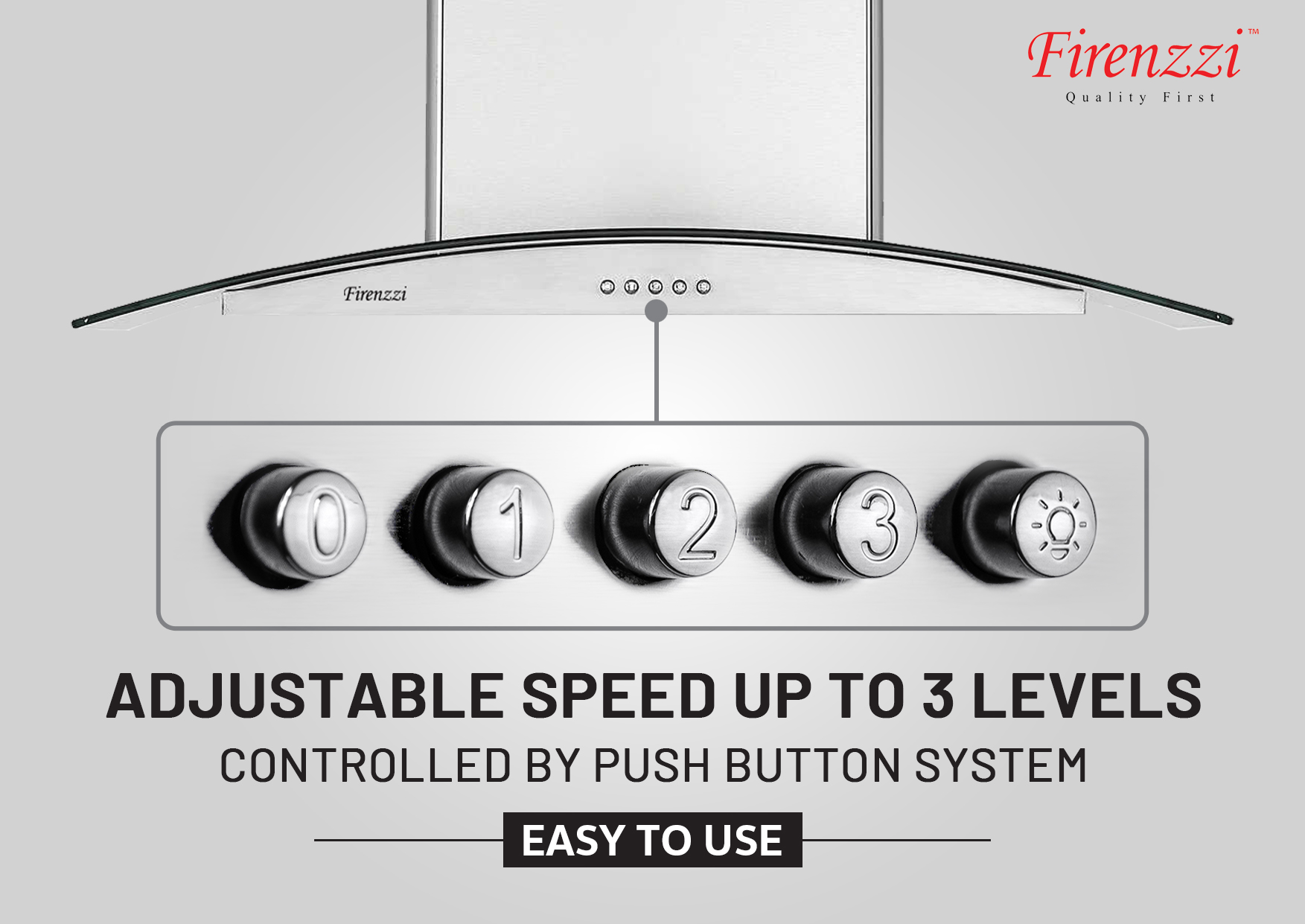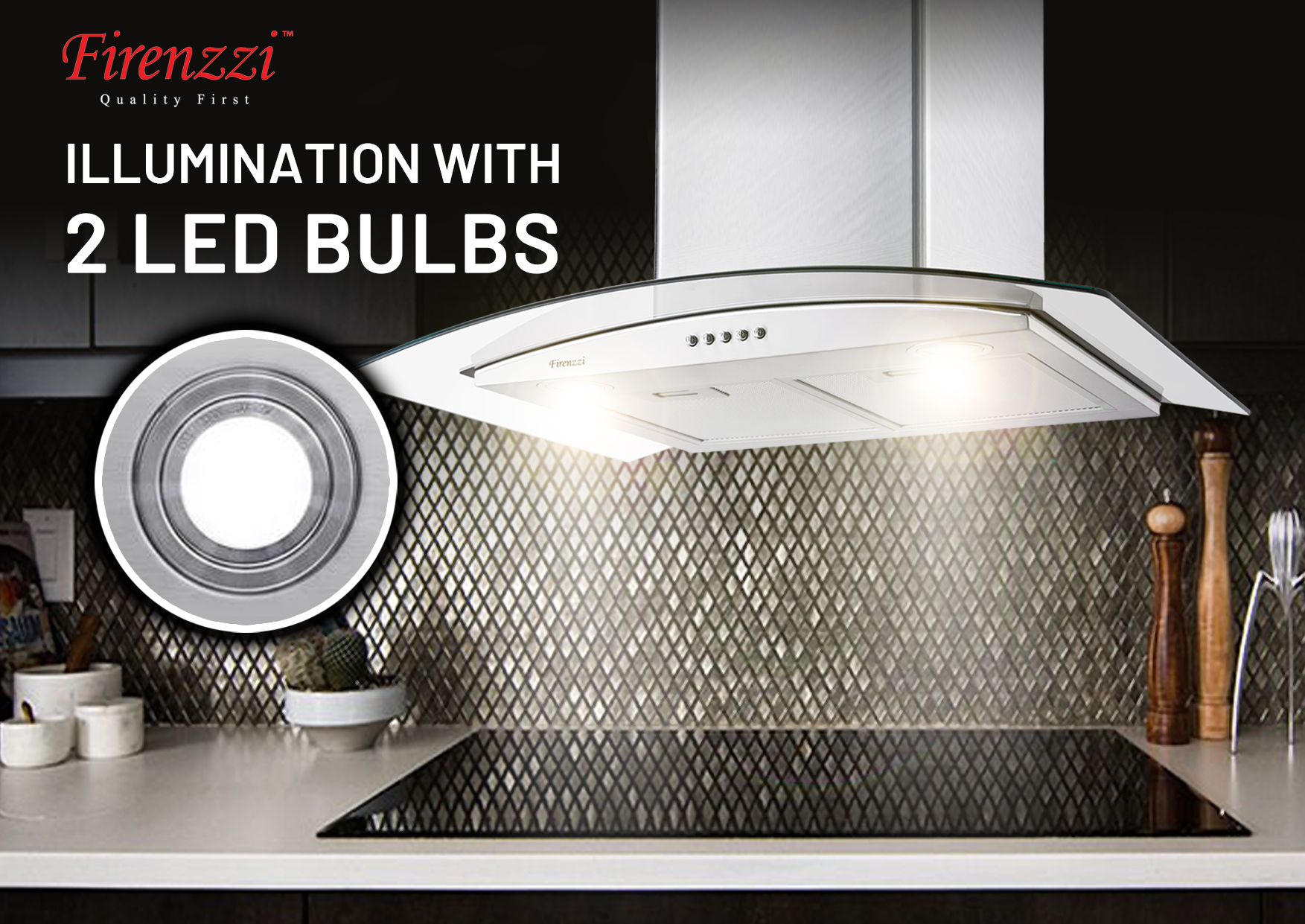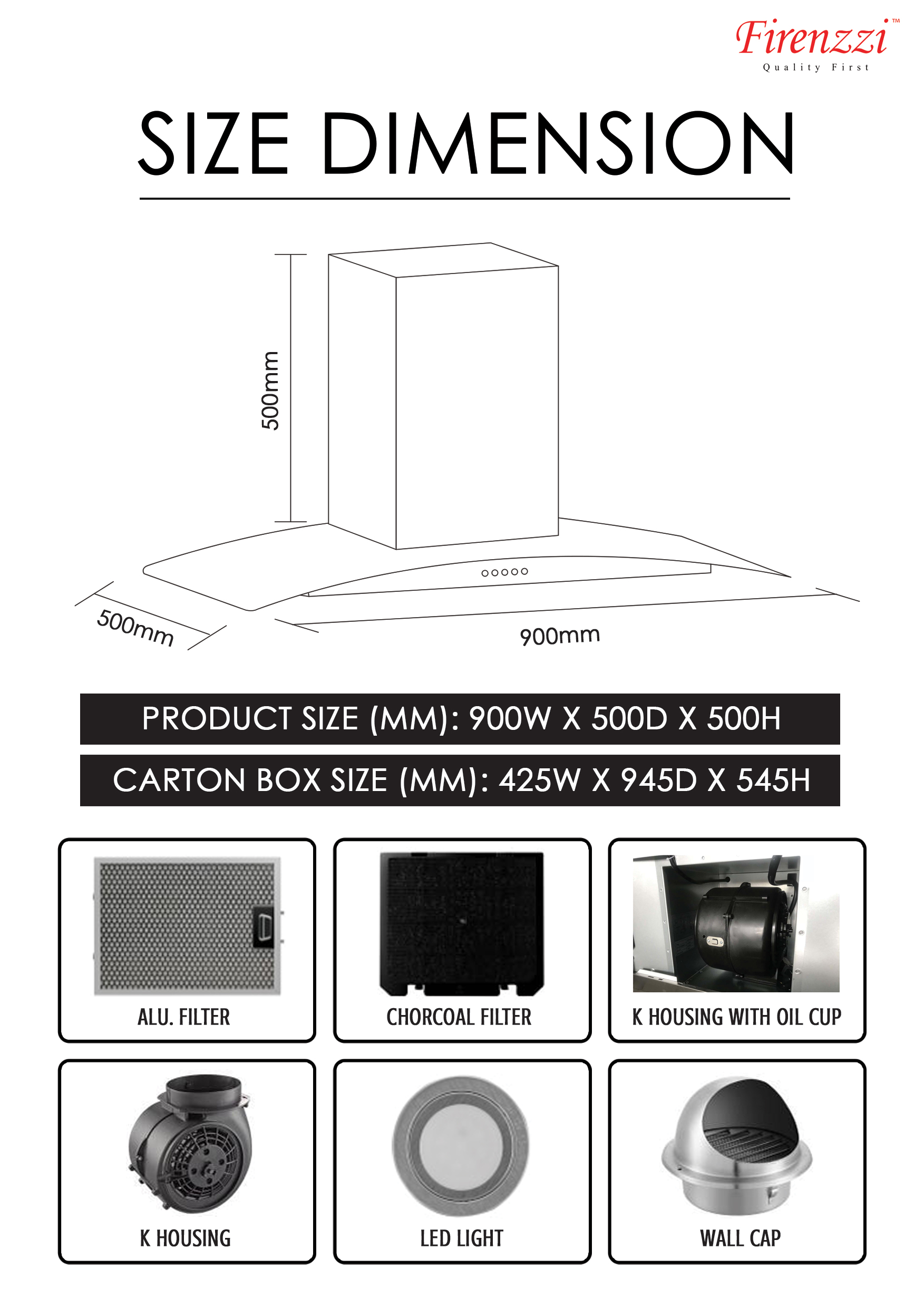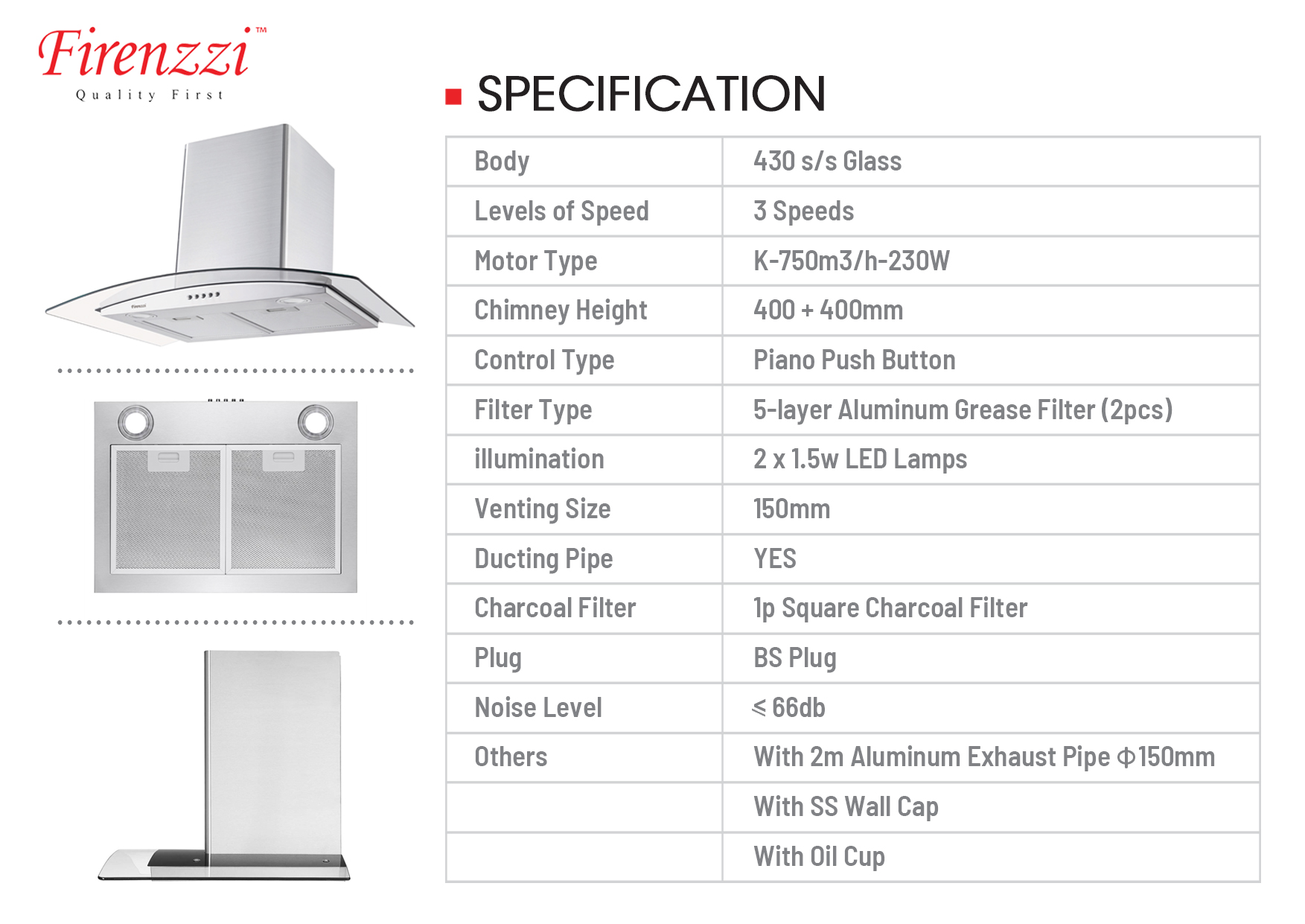 Package Size: L 97cm x W 66cm x H 42.5cm

Homelux Built-In Gas Stove HGH-88


▶️Model : HGH-88◀️
Surface Dimension : L 71.5cm x  W 42cm x H 9.5 cm
Size Built In : 63cm x 34cm
Gas Pressure : 30 mbar
Power : 3.5kW x 3.5kW
Burner Size : 130mm x 130mm Brass cap burner
Package size: L 74cm x W 45cm x H 20cm 
Color: Black
Shutter Form Hidden Design, Fire Hole is Not Blocked.
Clean With No Dead Space, No Leakage Liquid.
Removable Integrated Burner, Safe and Easy To Clean
1 Year Warranty
NOTE: TO FIND OUT MORE ABOUT THIS PRODUCT PLEASE CONTACT US.